We are aiming for exchange point between people and culture in Kagoshima.
I would like to make places for travelers and locals to interact with each other while having fun.
Because of that feeling, "Guest House Banvina" was born.
In addition to the first store near Kagoshima Chuo Station,we opened a second store in Shiroyama in 2020.
"Shiroyama,"a castle site in the Edo period,it is a mountain rich in nature where various animals and plants live,while located in the center of Kagoshima city.
At the foot of the mountain is the Kotsuki River,and there are many historic sites around.Hot springs and power spots are scattered around.
By all means from the land of Shiroyama,
Please experience the cityscape of Kagoshima where rich in culture and with a history.
I hope Banvina Shiroyama will be the base for you.
I look forward to seeing you.
SHIROYAMA GUEST HOUSE BANVINA
Reception 16:00 – / Check-in 16:00 – 19:00



We welcome travelers from all over the world gathering in Kagoshima.
Room has dormitory, each can be accommodated at reasonable price (toilet, shower, kitchen, lounge etc are shared facilities).
It's simple, but we have what you need. You can feel free to spend it.
Shiroyama is a prime location that is close to sightseeing spots and business districts, and is close to the lush green nature and hot springs, while being a convenient city area.
---
1.Affordable and relaxing trip to hot springs
Most public baths in Kagoshima are hot springs, so you can enjoy high quality hot water at affordable prices.
In particular, the area around Shiroyama and Kotsuki River is one of the most famous hot spring spots in Kagoshima, with more than 20 facilities.
Why don't you cycle around the unique hot springs by bicycle?
2.Around the power spots with a red stamp book
The area around Kotsuki River and around Shiroyama is also famous for its many power spots.
Each shrine and temple also has a beautifully designed red stamp book.Why don't you bring a red stamp book that will serve as a talisman for your lifetime and get power from many gods?
3.A course to Iso Palace where you can enjoy the nature and the mountains of Shiroyama
Iso Palace (Scenic spot Sengan-en) is the villa of Shimazu Naoki, the father of modernization in Japan, and is the number one popular spot in Kagoshima.
Let's climb the mountain exhilaratingly with an electric assist bicycle (1000 yen a day) while feeling nature.
Take a tour of the five power spots along the way and aim for Shiroyama Observation Deck, the best view in Kagoshima.
Iso Palace is a 20-minute electric bicycle ride from the guesthouse.
4.A course to learn about Kagoshima now and its past
Visit Kagoshima's spots that tell the present and the past, and enjoy shopping, eating, and cultural appreciation.
Rental/return reception 11:00 – 18:00
---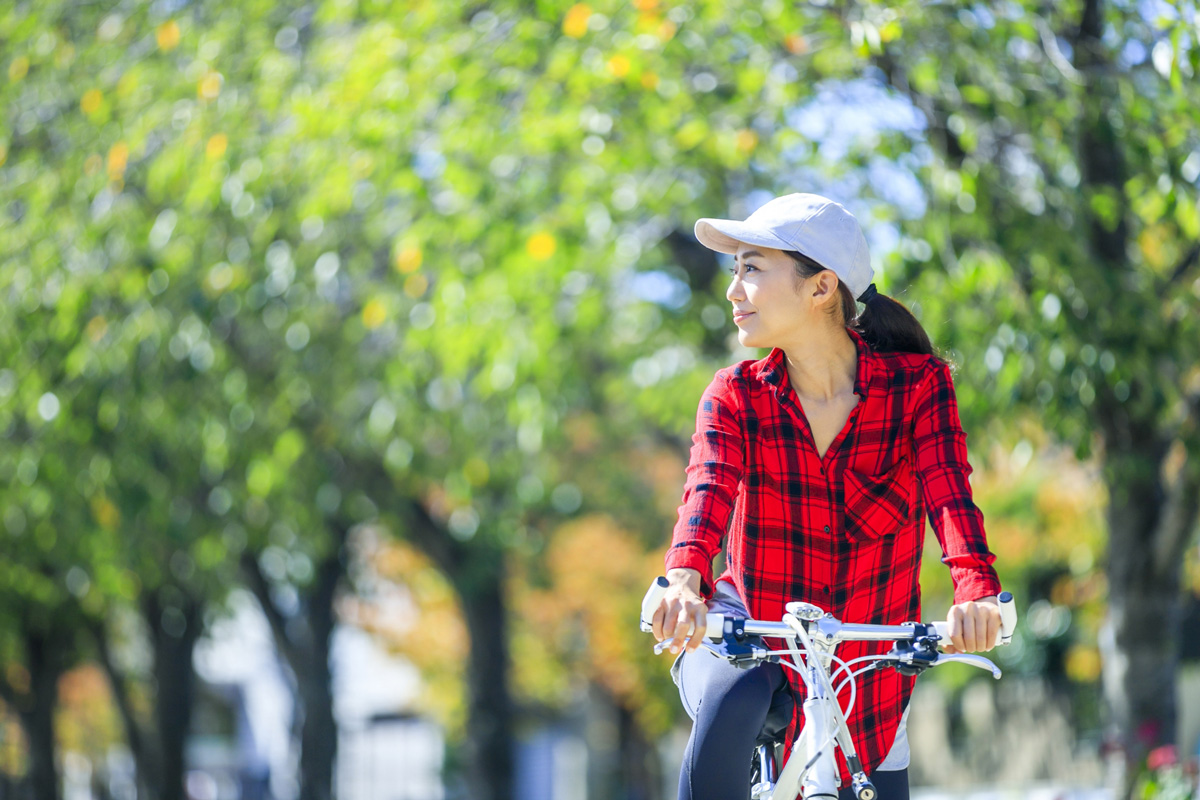 Please use a shared motorcycle for sightseeing around Shiroyama.
1day use … ¥500 / day (tax included)
We offer a safe and secure indoor bicycle parking lot for customers who come by touring motorcycle.